After each raceday at Cheltenham Racecourse we collect a number of left over racecards which we can frame alongside photography. We can also include tickets, members badges and other mementos (to be supplied by client).
If you are interested in ordering a bespoke framed photo and racecard please email: info@racedayphotos.co.uk.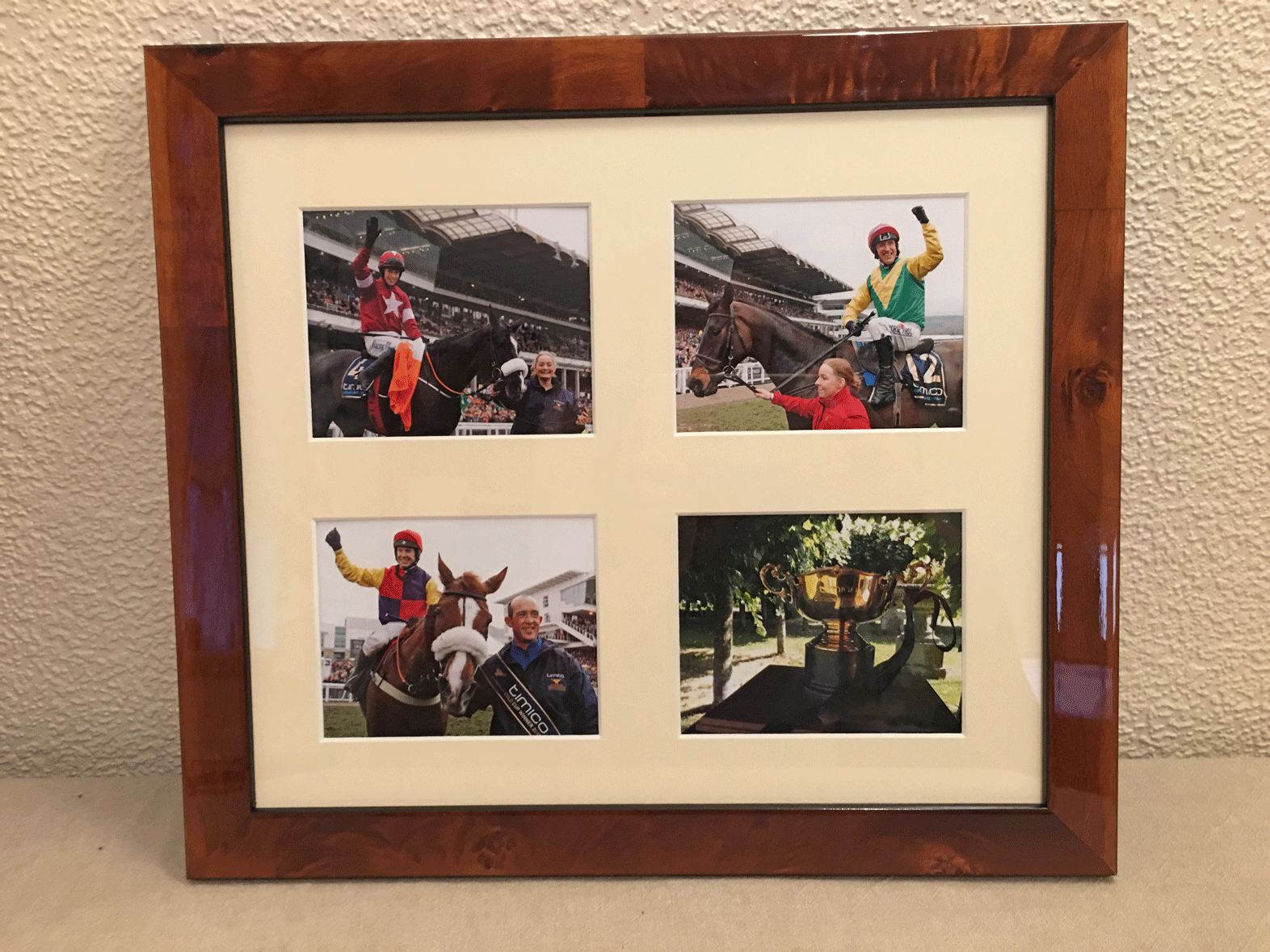 We can also frame multiple photos with and without annotation.